"Katherine Woodward Thomas discovered a portal to love and beckons us all to follow her lead. A wonderful book for all those seeking to bring a deep and magical love into their lives."
New York Times bestselling author of A Return to Love
Are you frustrated by confusing relationships, missed connections, and the loneliness of the search for someone to share your life with?
Are you ready, instead, to find "The One"?
In this classic, updated guide to finding deep happiness in love, licensed marriage and family therapist Katherine Woodward Thomas bridges the gap between wanting to find true love and being truly available to create a fulfilling relationship. Love-seekers today have to deal with a precarious terrain of dating and partnering that seems to encourage a lack of commitment and clarity. Calling in "The One" will empower you to have a radically different experience by  shifting your painful patterns in love from the inside out, graduating you from unfulfilling relationships and unleashing your power to manifest the happy, healthy love you desire.
Based on the Law of Attraction, which is the concept that we attract what we're ready to receive, this provocative yet simple forty-nine day program includes a daily lesson, a corresponding practice, and instructions for putting that lesson into action in your life. Manifesting meditations, powerful visualizations, and clarifying journaling exercises will lead you to recognize and release your hidden inner obstacles to love and help you grow beyond them.  At the end of the course, you will be in the ideal state of mind to go out into the world and find your "One."
An inspirational approach that offers a life-affirming philosophy on relationships, Calling in "The One" is your guide to finding and keeping the love you seek.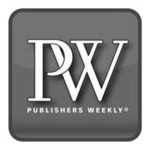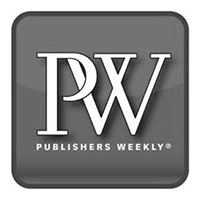 "Psychotherapist Thomas's warm-hearted "course" for the lovelorn focuses on internal change rather than a quest for "the One," because, she says, "There is a huge chasm between wanting to find your ideal partner and being truly available… when he or she appears." Each of the seven weeks centers on a theme, including preparing to let love into one's life, letting go of childhood wounds and loving oneself… Certainly meditation, discipline and self-acceptance are noble pursuits whether or not "the One" comes knocking, and Thomas's belief that love will find you once you find love is so unswerving that it's almost impossible not to be convinced."

Thought Leaders Share Their
Praise for Katherine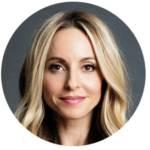 "Katherine is my relationship guru. Her wisdom and guidance helped me clear all blocks to romantic freedom."
GABRIELLE BERNSTEIN
New York Times bestselling author of Miracles Now
"Katherine Woodward Thomas elegantly explains the cause of so much of our relational pain. She clearly shares how we can move beyond false beliefs formed in response to our early wounds, and helps us to become who we're meant to be. She's well-researched, articulate and deeply authentic. I absolutely love her!"
JACK CANFIELD
#1 New York Times Bestselling Author of the Chicken Soup for the Soul Series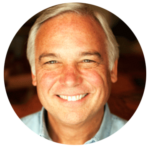 Katherine Woodward Thomas is a master teacher, who inspired and guided me to see myself as worthy of love. Her work forges conventional and 'next-age' thinking into principles and paradigms of high integrity and power. I shall always be grateful to her for opening the door to my greater-yet-to-be… in relationship, in service and in life."
ESTER NICHOLSON
Bestselling Author of Soul Recovery: 12 Keys to Healing Addiction
"For those prepared to call a great love into their lives, this wise guide's 'The One' to read."
DEBBIE FORD
Author of the New York Times best-selling book, The Dark Side of the Light Chasers