Connect with a Calling in "The One" Coach
Give yourself the gift of being guided by a Certified Calling in "The One" Coach. All coaches work virtually and are open to seeing clients from all parts of the world.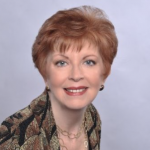 Visit My Website  
Email: jane@janevelten.com
Phone: 972.209.5700
Skype: janevelten
Do you ever feel like you're living someone else's story? For many years, I lived out the story I'd learned as a child—play small, settle for less, and avoid conflict to stay safe. But as I grew older, a "Truer Self" within me began calling: "Wake up! Start living your own story because the world needs your gifts!"
I began listening to that True Self, leaving my marriage and embracing my own story and gifts, which are all about creating authentic partnership. Following my path, I studied the transformative power of conflict and cultural diversity, which miraculously led me to my true partner—my husband, Dirk. Together, we led in-person gender workshops throughout the United States, as well as Europe and Russia, and today, we offer our programs online.
Then, another miracle: I found Katherine Woodward Thomas, who mentored me to become a Senior Mentor Coach in both her Calling in "The One" and Conscious Uncoupling programs. Today, I serve as Lead Coach in Katherine's personal and professional development training programs. My private coaching practice allows me to create an intimate field of partnership and possibility for my clients, as they take a powerful stand for the love they desire.
Call me today for a free consultation and let's explore how you can wake up into your own story of partnership, magic and miracles!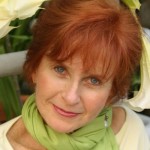 Visit My Website
Email: yourtransformation@
gmail.com
Phone: 310.508.2459
Skype: lina.shanklin
A Love, Dating and Relationship Expert and Master Sr. Mentor Coach with an international Calling in "The One" practice, Lina draws on 35 years of innovation and experience mastering the steps of creating dramatic openings and miracles in the love lives of her clients, regardless of age, past patterns, or current circumstances, including the challenge of meeting and dating in the time of the pandemic.
If you're feeling disheartened with persistent disappointments in love despite all the work you've done, Lina is known to get unprecedented results in her Breakthrough to Love sessions. A skilled intuitive, she brings uncanny insight, powerful tools and steps that will free you to create your own miracle of love, as well as master the secrets of sustaining lasting love.
"I was inspired to become a Coach at the very beginning of Katherine's pioneering program. When my clients and I called in our own Beloveds, singularly matched in vision, values, passions, commitment and that special aliveness and chemistry that fuels and sustains love, I knew I'd made the right choice. Today, I'm blessed to mid-wife these same miracles of love in the lives of my clients every day. I hold the same commitment and vision for you."
A triply Certified Coach, Lina is a skilled teacher/practitioner of rapid transformation and energy healing modalities, including DNA/ThetaHealing and Advanced Reference Point Therapy.
To reach out for Complimentary Exploration call Email: yourtransformation@
gmail.com
Jeanne Byrd Romero
MS, BFA, INHC

Visit My Website
Phone: 213.220.9247
Email: yourbelovedcalls@
gmail.com
Skype: romerotwo
What started out as a creative and stimulating 30 year career in the film business eventually broke down my body, my spirit, and my marriage. I witnessed troubled relationships in an industry that demanded a 16 hour work day. I then got to work to heal and recreate my life, listening to the not so gentle whispers of my heart that guided me to eventually become a relationship expert and health and wellness coach.
Being with Katherine on the ground floor of her work since 2005, I have transformed my life in all areas. Now, as a Sr. Mentor Coach, I help train new in-coming coaches. As well as have a thriving international coaching practice, dedicated to guiding my clients to experience authentic love fulfilled, which is exactly what I have in my loving second marriage. I just completed my Master of Science degree in Health Coaching and Advanced Nutrition, and created my own signature program called Healthy Love that combines self-care practices and Calling in "The One" principles.
My deepest desire is for you to fall in love with yourself as you allow me to guide you on your healthy journey of love fulfilled. I am also a Conscious Uncoupling Coach, helping to create a sacred space of healing and growth for the person who has experienced heartbreak at the end of a relationship.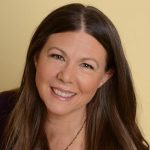 Visit My Website
Email: mycoachingworks@
gmail.com
Phone: 415.390.6583
Leila Reyes can help you set healthy boundaries! After successfully healing herself of emotional, physical, and sexual trauma, Leila now knows how to create relationships that are characterized by safety, reliability, and authenticity. And she'd now love to help you to do the same.
Leila served as Training Director for the Conscious Uncoupling and Calling in "The One" Coach Training Programs for five years. She holds a Master's Degree in Social Work, is a Hakomi graduate (somatic psychotherapy), has served as a Mentor Coach for The Ford Institute of Integrative Coaching, and is certified in Spiritual Divorce and Best Year of Your Life coaching programs. She is also Lead Coach for Marci Shimoff's Your Year of Miracles program. And as Head Coach of Katherine Woodward Thomas's most recent True Love Awakening Masterclass program, Leila works closely with Katherine to train coaches of her highly transformative work.
Leila has coached thousands of people since she began her coaching career in 2004,  and is known for her compassionate and gentle strength, as well as her insightful ability to awaken you to the truth of your power and worth. She can help you to navigate the end of your relationship in a way that leaves you free to consciously create a life you love.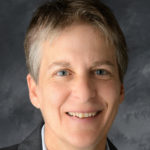 Visit My Website
Email: beth@
bethbellmancoaching.
com
Phone: 319.214.0226
Dr. Beth Bellman is a Calling in "The One" Certified Coach who is passionate and excited about sharing the Calling in "The One" transformational process with you. She brings over 20 years of experience as an educator and group facilitator to her individual coaching work. She is present and compassionate in her work and believes in each of her client's ability to transform their lives and create the kind of loving relationship they desire. Beth is an active member and group facilitator in the LGBTQ community.
Beth worked for 14 years in outdoor experiential education teaching people they could accomplish more than they thought possible and how to work and communicate effectively in groups. Beth serves as a board member and volunteer with the Iowa City Learning Foundation. She is also a recent graduate of the High Performance Academy.
Join Beth in Calling in "The One" to start creating the kind of healthy, happy, and loving relationships you desire!
Brno/Czech Republic/Europe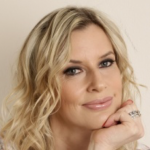 Website
Email: eva@andriessen.cz
Phone: +420608505082
(WhatsApp, Face Time)
Skype: Snecka2301
Zoom
I suffered from a broken heart for seven long years, and did not believe love would ever be possible for me again. Because of that belief, I made mistake after mistake in my love life. Yet I am now happily married to my wonderful soulmate, the father of my son and stepfather to my beautiful daughters. (I wished someone would have told me we can have more than one soul mate when I was suffering). Together, we are creating a beautiful and fulfilling life with our family. I feel loved, respected, and supported in my relationship.
Today, I support women on their journey to Call in "The One" and transform their lives, attracting the greatest love they could ever experience.
I am a Certified Calling in "The One" Coach, Conscious Uncoupling Coach, Performance Coach, Ontological and Transformation Coach, and a Talent Consultant. I share a mutual passion for coaching and leadership with my husband. In my coaching practice, I have worked with people from 18 countries and a broad spectrum of religions and cultures (Europe, America, the Middle East, Asia, and Africa). 
I speak fluent English and Czech.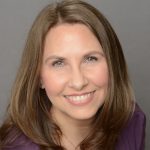 Email: jenzundel@hotmail.com
Phone: 303.352.1970
Skype: Jennifer Zundel
Are you feeling anxious about finding your person in time to have a family? Before the Calling in "The One" program, Jennifer described herself as a magnet for men she wasn't interested in, while men she was attracted to, didn't pay her any attention. She felt her chances for having a family were passing her by, while the partner who would truly love and adore her and their family seemed nowhere to be found.
Through this work, Jennifer discovered very specific ways she was signaling men that she wasn't interested in them. She's grown her ability to inspire authentic connection with men while also being true to her vision for family. Now she's a magnet for great men everywhere she goes.
Jennifer is also a Conscious Uncoupling Coach. She previously taught English as a Second Language, so welcomes international clients. Having lived in Italy many years, she speaks Italian. She's also a visual artist, and plays violin with an orchestra.
Jennifer can support you to transform what has been keeping love away, and to step into your true possibility to manifest the partner who is right for you so that you can create the happy family you have been longing for.
Speaks fluent English and Italian.
Krista Masonis,
IACH DIHom, MAAS

Email: krista.e.masonis@
gmail.com
Phone: +20 1001221047
Have you lived a life of relationships with self-centered people who do not see you? Krista knows how that feels, and how it becomes easier to simply give up on the hope of ever finding healthy, passionate love in your life. She knows because she has lived it – across different cultures and languages as well.
Katherine Woodward Thomas's pioneering work has been instrumental in empowering her to shift how she lives, loves, parents, and works. It opened her up to the understanding that the potential for love, joy and true freedom within herself is fundamental to helping others realize their potential.
Raised and educated in the U.S., Belgium, Syria, and Egypt, Krista has lived and worked in Egypt for over thirty years as a leader in law and human rights advocacy as well as a certified Calling in "The One" and Conscious UncouplingCoach, Homeopath, and Flower Essence Practitioner. Krista advocates for you with her supportive, wholistic approach and unique coaching style.
She is a recognized expert in abusive relationship dynamics and commands extensive experience working with men and women. Krista will guide you to graduate from unhealthy, even toxic relationship patterns, liberating you to begin experiencing the happy, healthy love you not only desire, but absolutely deserve.
Krista speaks fluent English and Arabic.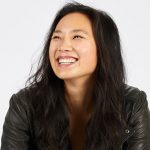 Visit My Website
Email: jessica@
jessicayip.com
Phone: 760.937.8798
Have you ever felt like who you were on the surface didn't match who you were on the inside?
Years ago, I was outwardly successful — great job, cool city, loyal friends — but underneath the surface, I felt stuck and lonely. I was holding onto an unavailable man, my relationship with my parents was stifled by everything we never said, and my bigger dreams were buried under a pile of fear and 'Am I doing it right?'-anxieties. 
Today, my life is bursting with love, creativity, and joy. Yes, I'm in love. Yes, I have healed my relationship with my parents. Yes, I am living in integrity with my purpose and highest potential. Powerful and radiant, I am consciously creating a life I'd only dreamed of. Finally!
The Calling in 'The One' course is a transformational process that asks us to release what is in the way of happy, healthy love, so we can generate it from the inside out. It works.
Even the best of us have made homes of relationships that are painful; I have been where you are. Eventually, we admit that we cannot live there forever.
You can free yourself from predictable cycles of heartbreak and call in your soul partner — I will show you how. 
Susierra Willson,
B. Mus., RMT

Email: swadvcoach@gmail.com
Phone: 416.432.5597
Skype: su.willson
Reach Susierra on WhatsApp
Susierra is a Calling in "The One" Apprentice Mentor Coach and has been involved in this exceptional work since 2012. Calling in "The One" provided key pieces to authentically healing for herself and allowed her to transform many of her relationships. As a lifelong seeker, she has explored many areas of psychotherapy, body care and spirituality and found this work to be outstanding in its ability to produce quick and lasting results. Related courses in Love Mastery and Feminine Power Mastery have allowed her to deepen her skills with coaching individuals and facilitating groups.
Her passion is to empower people to find their own version of joy and well-being. Her vision is to help heal the planet one valuable person at a time. She has a great intuitive ability to galvanize clients through "stuck patterns" that have produced some amazing success stories.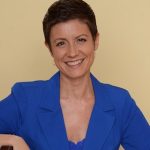 Visit My Website
Email: noelle@
bravenewlovecoaching.com
Phone: 512.766.5329
Skype: noelledavisQ6
Noelle is an artist of her own spirit and a certified Calling in "The One" coach. She is a thoughtful, loving and insightful guide, leading her clients to cultivate their courage to truly love and be loved.
As a coach, Noelle is fulfilling her purpose in life when she is creating a safe space and aiding clients to remove the painful splinters from their soul and set a new inspired course for their empowered and love filled future.
Before embracing her calling as a love and relationship coach, Noelle worked for seven years as a legal assistant to a family law attorney in Austin, Texas, specializing in high conflict divorce and custody cases. For many years Noelle managed educational and advocacy oriented public policy campaigns at the state and federal level. She holds a Bachelor of Arts in Theatre from Purdue University.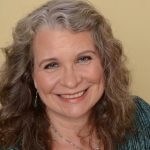 Visit My Website
Email: eileen.jager.coaching@
gmail.com
Phone: 413.225.2217
Skype: eileen.jager
My Dad died when I was a child and I developed overly responsible and co-dependent patterns.  As a highly sensitive empath I was overwhelmed by others feelings and needs, and denied my own.  
My real relational work began with better questions. 'Why am I attracted to unavailable men?' became, 'What are the ways that I am unavailable to love?' Calling in "The One"™ changed my life. I discovered the path to self-love and cherishing, developing healthy boundaries, being visible where I once disappeared, and risking vulnerability to generate authentic heart-to-heart connections.
I'm a love alchemist and will inspire you to grow your joyful vibrant life. The journey begins with self-love as the foundation for attracting great love. We'll liberate the old stuck patterns, generate possibility and create an empowered center for deep and abiding romantic love. I'm dedicated to creating sacred space for love to grow, and cultivating skills for love to thrive.
Mentored by Katherine Woodward Thomas since 2013, I'm a Certified Coach in Calling in "The One"™  and Conscious Uncoupling™.  I'm an artist, trained in Interior Alignment Feng Shui, Aura-Soma, SkyDancing Tantra, ISTA and The School of Womanly Arts.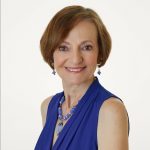 Visit My Website
Email: Janet@
coachingstraightfromtheheart.com
Phone: 719.533.1088
Available on Zoom, Facetime, or phone
Have you sadly found yourself to be part of the growing number of "Gray Divorces?" Are you wondering if you'll ever find love again, "at my age," or be alone for the rest of your life? Having uncoupled from her spouse of 33 years while in her 60s, Janet lived those feelings and fears.
As a Child & Family Psychotherapist for over 20 years Janet was used to helping others, but was now staring at her own uncertain future. Fortunately, she discovered Calling in "The One", which helped her look back at all of her past relationships with men, including her father. Here she discovered underlying patterns and unconscious beliefs about herself, men and love. From there she could see a path to self-love and authenticity that would attract others into her life.
Janet has not only coached others to feel ageless and alive again in relationships, she also knows the joy and peace of finding love and intimacy in a healthy relationship in her mid-60s, based on a new understanding of her self-worth. She would love to share that process so that you, too, can call in "The One" of your dreams – at any age!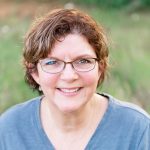 Visit My Website
Email: devonervin2010@
gmail.com
Phone: 971.278.4266
Have you ever let fear of rejection dictate your choices and then found yourself settling for less? I did this FOR YEARS in relationships, career, and even in leisure activities. When tragedy struck in my family, I was left feeling completely disconnected from my life. I knew it was time to stop pretending. I found Calling in "The One" and was surprised to discover the person I needed to call in was myself.  
I found my way back to myself and to my dreams. I found my voice and started creating that beautiful future I had envisioned. Now I feel called to help others do so as well.
I am deeply devoted to supporting you to have a breakthrough in love—whether that is in self-love or love with another human. I am intimately aware of the healing power of finding our own unique voice.
In addition to being a Certified Calling in "The One" Coach, I am also a Certified Conscious Uncoupling Coach. I have an MA in Counseling Psychology and have been helping people make positive changes in their lives for many years.  
I would be honored to guide you toward creating your own beautiful life.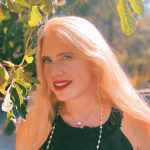 Email: desirecoach999@
gmail.com
Phone: 914.265.0876
Available on Zoom
I am a bold, passionate and radiant woman, who leads with my power in relationships and in life. But it wasn't always that way…
For years, I had thought of myself as an independent take-charge woman, even though I gave my power away to men, believing I had to squelch my own needs and desires to keep love in my life. I sought validation through my job as a top-tier financial journalist. In truth, I was unfulfilled and always stressed out, and had given so much of myself away I hardly knew who I was anymore. Then, my marriage disintegrated.
That's when I found Katherine Woodward Thomas, whose programs taught me that no matter how much it seemed like someone else was at fault, I always had a part in the breakdowns in my life. The good news was, I had power over my part. I discovered that the source of my power and self-worth was never with men, bosses or anyone else. My true power always comes from within.
As a coach, I teach you to build a bridge from your inner to your outer life, to get in touch with your intuition and true desires, and to partner with the Divine Feminine to manifest your Beloved from your "Power Place."
Certified as both a Calling in "The One" and Conscious Uncoupling coach, I support you to find your power, stay centered there and create the relationship and life of your dreams.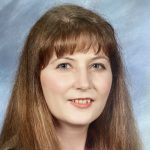 Visit My Website
Email: JeanineDudek44@
gmail.com
Phone: 240.601.1850
Available on FaceTime & Zoom
I am an angel intuitive, musician, and teacher, who trusts the inner wisdom of my heart to guide my life. I always dreamed I would marry and have children, but in my forties, I was still single. The relationship I had with my first soulmate ended abruptly and painfully, challenging my ability to trust my intuition. How did my guidance get it so wrong?
That introspection led me to Katherine Woodward Thomas. Through her programs, I discovered that what may feel right in a romantic partner may not actually be. That feeling I had was an unconscious pattern from my childhood that was sabotaging my adult relationships until I became aware of it.
After shifting my beliefs and developing new relationship patterns, I miraculously attracted my True Love. Together we have created a supportive partnership, a beautiful home, a butterfly preserve, and a loving blended family including children and pets.
As a Certified Calling In "The One" and Conscious Uncoupling Coach, I combine my intuitive gifts with practical teaching skills to guide clients through their own transformational process. I help them clarify their intentions, identify core beliefs, and ask the magic questions that are keys to living an empowered life.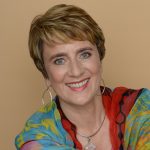 Visit My Website
Email: martina@
martinahmeyer.com
Phone: 703.982.0517
Once upon a time, I was stuck in "relationship hell." Divorced, no friends, no family to turn to, and stuck in a painful, long-distance "thing" – I felt like a failure in love and in relationships. It was puzzling because I'd "made it" in so many areas of my life. I'd moved from Germany to the US, married, become a successful entrepreneur – single-handedly building and selling an enterprise, traveled widely, and owned multiple homes.
I decided to study what true love really means and learned how I had been unknowingly getting in my own way. Calling in "The One" was a game changer! Today, I LOVE my life. I feel at home in my body and soul. I passionately dance Tango, learn, teach, and study. My life is a curious adventure and experiment in exploring new facets of joy and aliveness. And that's what I'd love for you, too, in your own unique way.
As a certified coach, not only for Conscious Uncoupling and Calling in "The One", but also for The Grief Recovery Method®️, DreamBuilding®️, and Movement Education I will facilitate a full body-mind-soul experience for you. (Certified Personal Trainer (CPT), Yoga Teacher (RYT-500), Tango dancer and Alexander Technique Apprentice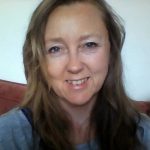 Visit My Website
Email: shelley_treacher@
hotmail.com
Zoom: shelleydurell@
gmail.com
Whereby
My Mother was an anxious workaholic who binged on junk food. Being her only child, I learned to worry more about her than myself. I also had a truly absent Father. The men I chose, focused on themselves. I felt invisible, and I questioned myself while I ploughed through multipacks of crisps [chips]. It took me a long time to work out that by spending time with people who couldn't appreciate me, I wasn't appreciating myself. And I had a strong attraction to 'helping' absent men.
As my self-knowledge grew, so did my psychotherapy practice. People like me, who felt exhausted, sad and lonely, and who always put others first, came to see me. I had to become knowledgeable on how to heal! My grounding in body centred psychotherapy, and Katherine Woodward Thomas's work, gave me a process by which to grow far beyond.
Now, I want to save you from the years of desperation that I went through. I want to help you to understand and let go of hopelessness. To realise that you are more than loveable. To help you manage any comfort eating. And to trust, invite and make space for a wealth of kind, empathic support and love.
Dr. Suzanne Yessayan, MA, BA, CHt

Visit My Website
Email: SayYes@
ConsciousChangeNow.com
Phone: 424.371.3030
Dr. Suzanne Yessayan is a dual-Certified Calling in "The One" and Conscious Uncoupling Coach, a clinical hypnotherapist, modern intuitive, writer, speaker, and entrepreneur.  With her, you'll be in the hands of a masterful professional, who is well-seasoned and gifted, with interesting and diverse life experiences and transitions. 
Belonging suggests warmth, understanding and embrace.  Our hunger to belong is to find a bridge across distance from isolation to intimacy where we're seen, and loved.  You too can attract the love you seek.  If you're ready to unleash the possibilities housed in the heart of your soul, then take the next step with me toward your path to a new awakening.
At one point, I gave up on love.  I thought love at my age was unlikely to happen.  I thought no one would ever equally value, appreciate, and understand me.  My heart was closed after disappointments.  I didn't feel worthy of anything better in love. 
After finding this work, I recognized my own value.  I'm fully present in how I relate to others.  I no longer feel I have to prove anything to anyone.  Now moving forward my personal relationship is built on mutual respect, and trust, where I'm genuinely valued and embraced wholeheartedly and I enjoy helping others feel this same sense of joy.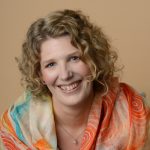 Website
Email: tjitsked@hotmail.com
Phone: +44 7943265880
I was highly educated and worked as a busy and successful chiropractor, but for years I focussed on work so I could avoid looking at what wasn't working in my relationships. I would make myself invisible and make my partner's needs more important than my own. I thought I did that to keep myself safe, but it made it easier for others to dismiss me.
When I started the Calling in '"The One" process I learned to be a happier person within myself, shift my perspective on things, connect more deeply to the people around me and to honour my needs. I started showing more of who I am. Today, I am a certified coach for Calling in "The One" and Conscious Uncoupling after being personally trained by Katherine Woodward Thomas.
I enjoy helping clients connect to their vision, to help them connect to who they really are, and how to show up as that happy, radiant, authentic version of themselves. To help them find what is holding them back from finding love, and help them connect with others in deeper and more meaningful ways. Contact me to schedule a complimentary Discovery Call.
Isandra Muñoz Bonilla, JD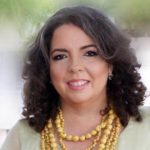 Visit My Website
Email: isandramunozbonilla@
gmail.com
Phone: 787.664.9255
I am a transformative educator committed to the co-creation of a better world. While I was married and considering a divorce, the book Calling in "The One" came into my hands as an answered prayer. Taking a deep dive into this work revealed that no matter where I find myself in life, the first relationship I need to heal and nurture is the one with myself.   This work also gave me the tools to be proactive, while staying true to myself and consciously moving forward in healthy relational ways.
I am also a former lawyer and witnessing the power of this work inspired me to pursue a new career, using transformative education and coaching as valuable instruments in ushering in a more evolved world.  Likewise, working with organizations as a Franklin Covey ("7 Habits of Highly Effective People") consultant, I confirmed what I had experienced: having mastery over the relationship with oneself is a game changer in life itself.
As both a Calling in "The One" and Conscious Uncoupling coach, I offer services in English and Spanish. I thrive in supporting conscious people to harness self-love in its varied manifestations as a vital ingredient in attracting a beloved, as well as in creating and sustaining happy, healthy, loving relationships in all areas of life.