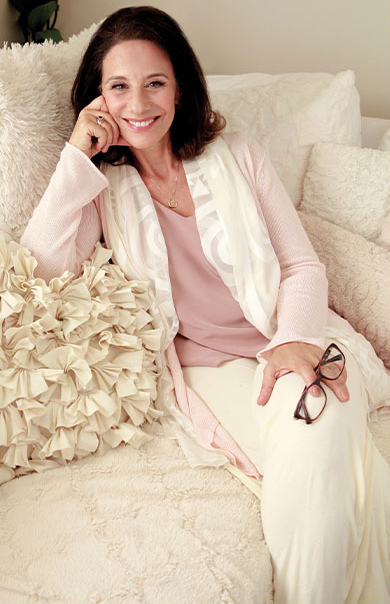 Katherine Woodward Thomas, M.A., MFT is the New York Times bestselling author of Calling in "The One": 7 Weeks to Attract the Love of Your Life., as well as  Conscious Uncoupling: 5 Steps to Living Happily Even After, which was nominated for a Books for a Better Life Award. She's an award winning licensed marriage and family therapist and a featured teacher with the transformational educational giant, Mindvalley. To date, Katherine has taught hundreds of thousands  of people from all corners of the world in her virtual and in-person transformative learning communities. 
Katherine has also trained and certified thousands of people from around the world as Calling in "The One" Coaches and/or Certified Conscious Uncoupling Coaches. 
Her life-affirming teachings have been featured on The Today Show as well as in The New York Times, Time Magazine, The Wall Street Journal, The Washington Post, The London Times, People Magazine, Women's Health and hundreds of other media outlets throughout the world.
Katherine is also a Billboard charting, #1 iTunes jazz artist with her CD, Lucky in Love which was co-written and co-produced with the brilliant Koren Brothers in 2019.
Here's what people say
about Katherine
"There are people in all our lives to whom we listen with our ears perked, and for me, Katherine Woodward Thomas is such a person. Katherine is a woman I look to for wisdom and counsel.
How wonderful that her advice is available to all."
MARIANNE WILLIAMSON
#1 New York Times bestselling author, spiritual teacher, and world-renowned lecturer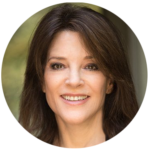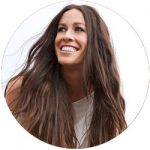 "Katherine's grounded and fierce tenderness has been an inspiring force for me for years. She is a visionary whose passion for both personal and global fulfillment is felt throughout her writing, presence and teachings. I am so grateful for her."
ALANIS MORISSETTE
Multiple-time Grammy winning singer/songwriter
"Katherine Woodward Thomas is a master teacher and one of the great pioneers who is offering new perspectives, skills and tools that will lead us into the depths of authentic loving, and to the true potency and power of relationship."
DR. JEAN HOUSTON
Prolific writer and author of 27 books including A Mythic Life: Learning to Live Our Greater Story and The Wizard of Us: Transformational Lessons From Oz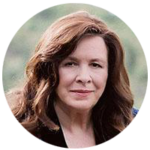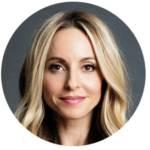 "Katherine is my relationship guru. Her wisdom and guidance helped me clear all blocks to romantic freedom."
Gabrielle Bernstein
New York Times bestselling author of Miracles Now
I have known Katherine Woodward Thomas for many years and can attest to the fact that she is a most brilliant teacher. Her articulation of the principles and subtleties of the adventure of relationship is impeccable. Regardless if one is seeking to bring their beloved into their life or release a relationship to assume another form, her teachings are stellar guideposts for this kind of sacred transformation. She's the real deal.
MICHAEL B. BECKWITH
Founder of Agape International Spiritual Center, Author and Creator of Life Visioning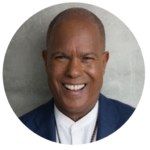 How the Calling in "The One" Process Came to Be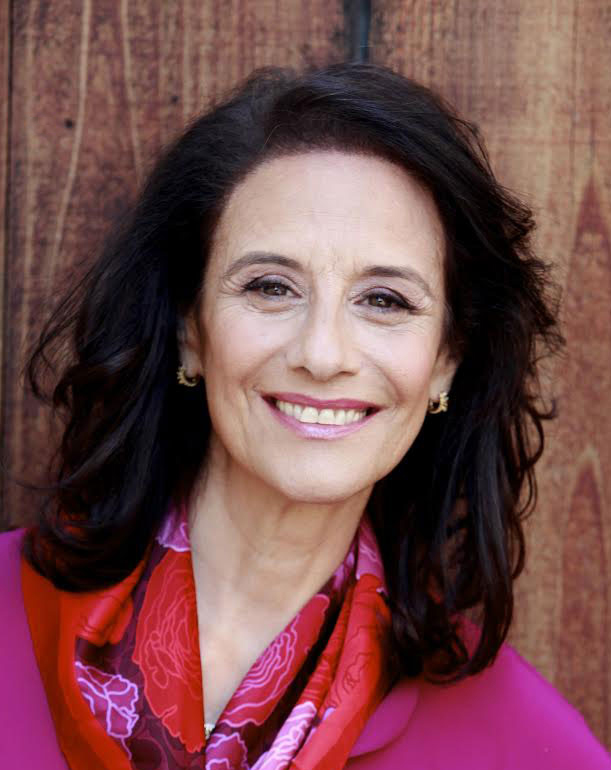 If you'd known me 25 years ago, you might have said I was the least likely person you knew to one become one of the world's leading experts on how to create happy, healthy love.
In fact, my own love life was characterized by years of heart wrenching dramas and deep disappointments before I finally created Calling in "The One" as a last ditch effort to try to turn my own troubled love life around.
My pattern was simple enough. 
Unavailable men.
Married men, engaged men, alcoholic men, commitment phobic men, workaholic men– all of them would go to remarkable lengths to seduce me, only to (preditably) not be there for me when I actually needed them. 
It was uncanny. Any size, shape or form of "not available" would somehow find its way to my doorstep. I used to joke that gay men who wanted to explore adored me. 
Only the joke was on me. And I didn't find it very funny.
In fact, I felt really, really sad.
And also deeply confused.
Why did it seem so easy for some, yet not for me to find an equal partner to go through life with?
Here I was, studying to become a marriage and family psychotherapist–successfully helping others to mend their marriages, get closer to their children, fall in love with themselves and even find a great mate– yet coming home to an empty apartment night after night.
It didn't seem fair.
I couldn't figure what was wrong. I'd been on a spiritual path since the age of 14. I'd attended a ton of transformational seminars to heal my life. I'd meditated for years. Gone to 12 steps meetings to overcome food addiction and recover from co-dependence. And I'd certainly put in my fair share on a therapist's couch trying to untangle the gnarly knots of my early childhood woundings. 
All to no avail.
While I certainly made slow and steady progress over the years, the pattern stayed decidedly stuck. 
When I turned 41, I thought "game over."  
Having wanted a family of my own for years, I assumed that by now, I was simply too old.
Yet, as the beautiful Helen Keller once said, "A bend in the road is not the end of the road. Unless you fail to make the turn."
The "turn" came for me when I was invited to join a small group of friends who were committed to living intentional lives.
We'd gather weekly to listen to one another's intentions and hold the high watch with and for each other. Holding one another's intentions in our hearts as though they were our own. Over the weeks, I witnessed miracles of manifestation begin to happen. So much so that I gathered my courage one day and called up a friend from this group.
"Naomi," I said tentatively. "I want to set an unreasonable intention. I'm going to be engaged by my 42nd birthday.
Now, my 42nd birthday was 8 months out and I had no prospects for a husband, let alone a wonderful one.
And I'd been trying to find this person for over 20 years by then!
Yet what my friend said next changed my life.
"Katherine," she replied, "I will hold that intention with you and for you if you give me permission to hold you accountable for being the woman you would need to be to have that happen."
Gulp.
I had so yearned for love that it didn't occur to me that I was the one who blocking it from entering my life.
With that one simple sentence, my friend shifted my attention from running out to try to find love, to being willing to turn within to identify and release all of inner barriers I'd built against it.
I was now willing to see clearly how I was the source of my painful patterns in love, letting go of blaming my upbringing, the culture or even myself for the habitual disappointments of my love life.  
I began each day on my meditation cushion visioning the fulfillment of love. 
What does it feel like, look like, sound like, smell like? Trying it on as though I already had this love in my life.
Then I'd ask a series of critical questions meant to access a deeper wisdom and guidance on how to magnetize happy, healthy love.
What will I need to let go of to find my way to this future?
What will I need to grow and develop in order to prepare myself for this love?
And, what is my next step to cocreate the fulfillment of this future?
I find that when we are willing to be 100% responsible for our lives, and have the courage to ask the Universe for specific instruction and guidance that the Universe speaks loud and clear.
One by one, I was given an intuitive sense of exactly what I needed to do to complete my past and become magnetic to the future I was standing for.
And several weeks later, as if by magic, I found myself sitting across from a handsome, successful, kindhearted King named Mark who asked me to be his wife two months before my 42nd birthday.
We married the next year and I gave birth to our daughter at the tender age of 43.
When I was able to cause this miracle for myself, I looked back to see what I had done, to see if I could help others do the same.
That was the beginning of what has now become the renowned 7-step Calling in "The One" process that has helped hundreds of thousands of people to evolve beyond habitual painful relational patterns, and breakthrough to happy, healthy, long lasting love.
As with all "riding off into the sunset" happy endings, that was really just the beginning of the journey. The start of a wonderful new life with a wonderful new family. 
I'd like to tell you that Mark and I stayed together forever. Because, after all, we all aspire to live happily ever after with our one true love.
Yet the truth is, the happily ever after myth was created 400 years ago when the life span was less than 40. 
As is the case with many of us, after a little over a decade, we choose to unmarry. Or in my case, to "consciously uncouple." The gift of the kind way we chose to end our marriage became a model and inspiration for Gwyneth Paltrow and Chris Martin.  They then popped my teachings into the lexicon when they announced their divorce in 2014 using my term "conscious uncoupling," and it caused an international media storm.
I was deeply grateful that my relationship with Mark had not only given me our daughter, but also two beautiful teachings that were out in the world helping hundreds of thousands of people to have happier, healthier, more loving relationships.  While it wasn't the outcome I'd hoped for when marrying Mark, it is an outcome that I will forever be grateful for. 
And when the dust settled, and I felt ready to call in "The Next One," I again used my own Calling in "The One" techniques to attract a beautiful, brilliant, bright light of a man named Michael who is now the home of my heart and the King of my castle. 
As they say in A.A., "It works if you work it."
I'd love to pay it forward by showing you how you too can manifest the miracle of happy, healthy love. 
So that you can be my next success story.
Finding love can be a long and discouraging journey.  Yet take heart. Love belongs to all of us.  
If you're devoted enough to have found your way here, then you are well on your way to leaving your past behind, and "calling in" the best relationship of your life.
To your happiness in love,