Join Katherine at an upcoming event!
For over twenty years, Katherine Woodward Thomas has been empowering people have radical breakthroughs in life and love in her in person and online learning communities.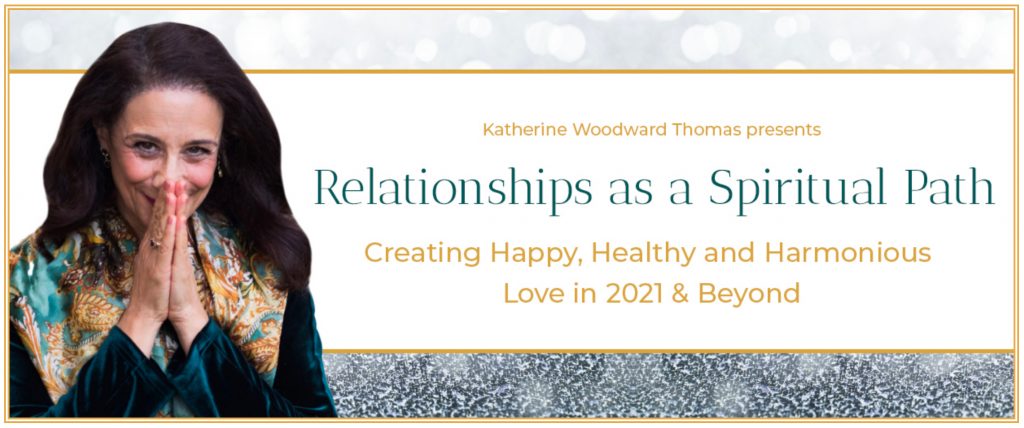 January 1-3, 12pm - 6pm Pacific Time
Join us for this 3-day deep dive into the very heart of connection — and discover a profound pathway to awaken to your Higher Self.

Get First Access to the Newly Revised (and Not Yet Released) Edition of Calling in "The One" and let Katherine Personally Guide You to Create a Miracle in Your Love Life In This Exclusive Coaching Circle.

Now Accepting Applications for the
Fall 2020 Training
Create a Purposeful and Prosperous Career as a
Certified Relationship Expert Who Is Highly Trained as a
Professional Coach of an Internationally Recognized Brand!